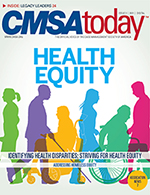 HEALTH LITERACY:

MAKE MATERIALS WORK AS HARD AS YOU DO

Creating behavior change by shifting the goal from comprehend to inspire in eight steps.

By Sylvia Aruffo, Founder and Chair, Communication Science, Inc.
CLICK HERE to read
Send any comments or observations to us at: info@carekit.com or call us at: 1-847-850-7500
---
Covid Care Kit in the News
Case Study: How a hospital can implement a Covid-19 Care Kit Program.
---
Coronavirus Care Kit Press Release

Communication Science Introduces Coronavirus Care Kit To Help Patients Fight Covid-19
Patients use Care Kits to help them recover from Covid-19, monitor their recovery, stop the disease from spreading, and reduce the stress on hospitals and healthcare systems.
Communication Science, Inc., a leading publisher of patient education, said today it has developed the first comprehensive patient education kit designed to help at-risk patients fight Covid 19 and avoid hospitalization.
"The uniquely-designed Coronavirus Care Kit has been constructed to give patients easy-to-understand information and the devices that are critical for patients to successfully practice self-care at home so they can stay safe and protect their families and communities," Communication Science President Michael Weiss said. "The kit has everything patients need to weaken the spread of the disease, which not only helps patients, but importantly, reduces stress on healthcare systems."
Coronavirus Care Kits contain a uniquely designed step-by-step care plan that explains Covid-19 and how to block it by staying clear, staying clean and staying strong; reference tools such as a temperature record log and proper hand washing charts that patients hang in easy-to-find places; and critical hard-to-find devices, including a digital thermometer, masks, pulse oximeter, and a disinfectant surface cleaner.
Coronavirus Care Kits are distributed by healthcare systems, insurance companies, home health agencies, and skilled nursing facilities to their at-risk patients to aid in their home-based recovery and help them stay safe and healthy.
"Like our other self-care kits, everything the patient needs to help them fight Covid-19 is packaged together," Weiss said. "The Coronavirus Care Kit helps patients continue to recover at home, avoid reoccurrence of the disease, prevent hospital readmissions, and stop the virus from spreading to family and community members."
Communication Science has been designing self-care kits using a patient-centric approach to education for medical conditions such as heart failure and COPD since 1999. Its goal is to improve patient outcomes and keep patients out of the hospital.
"Care Kits are written from the patient's perspective, with a story-like format and organized into patientspecific goals. The education materials use pictures and language patients can understand to help them manage their care at home," said Renee Bibian, Vice President of Quality and Education at Family Home Health Services of Bradenton, FL, which distributes the kits to its patients. "Like the other condition-specific Care Kits we use, the Coronavirus Care Kit helps our clinicians engage more effectively with our patients and is a small investment to ensure they have everything in one place to manage their self-care."
About Communication Science
Illinois-based Communication Science, Inc., founded in 1999, is a leading provider of patient education and hospital discharge materials to help patients effectively manage self-care at home. Its Care Kits, and its subscription service, CareKitOnline™, are used by some of the nation's leading healthcare providers to give patients the education, tools and devices they need to recover and prevent hospital admissions. Care Kits are available for such conditions as: heart failure, COPD, After hip & knee surgery, stroke, pneumonia, dementia and hospice. Independent studies show that patients who receive a Care Kit are up to 74 percent more likely to avoid hospitalization. For more information please visit http://carekit.com.
If you have any questions regarding information in these press releases please contact the company listed in the press release. Our complete disclaimer
appears here:
Contact Information
Michael Weiss
Communication Science, Inc.
http://carekit.com
847-850-7500
Lisabeth Weiner
Lisabeth Weiner Consultants, Inc.
http://www.lisweiner.com
312-252-7360