The Wound Care Kit shows patients step by step how to clean a wound and change a dressing. It also includes clear and concise information on how to prevent and recognize an infection before it gets to sepsis. Useful tools for pain management and monitoring your temperature help patients through the process. A common set of wound care supplies ensures patients have everything they need in one place.
---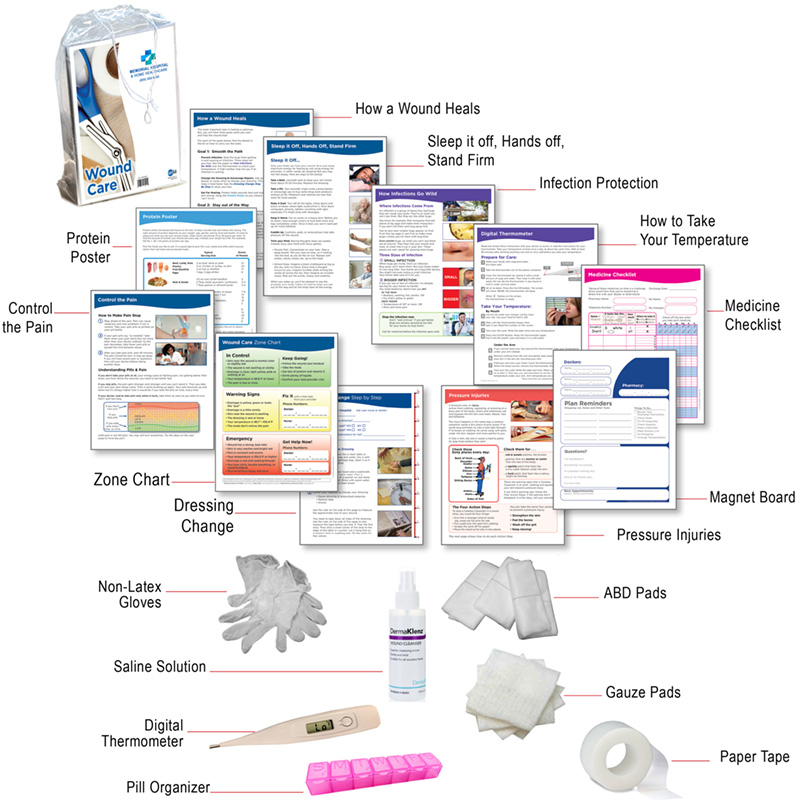 ---
For more information, call 1-877-CAREKIT or email us at info@carekit.com
Also available in Spanish
---
CARE KITS work for me!
"The pictures are great. Plus, the information on infection protection and pain management are very good additions to the instructions. Add this to the supplies, and I just "grab n' go" to my patient."
– Staff Nurse, Home Care