---
Care Kits: A New Approach
Patients can do far more than we ever thought possible if we engage them with the right materials at ANY point in the CONTINUUM OF CARE. Those old, ineffective methods and materials simply don't work. Instead, we have reengineered patient education to drive sustainable behavior change in any setting.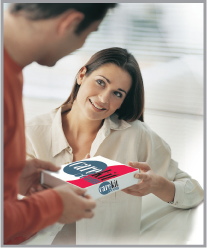 The PATIENT POINT OF VIEW is the key to engagement. Behavioral experts know: Ethnography captures the patient point of view. Our intense observation of patients at home and with providers has revealed barriers and keys to successful self-care while exposing gaps in other methods. These insights form a new approach − THE CSI CURRICULUM.
Fifteen years of comparative studies have proven Care Kits radically improve outcomes at lower cost. Our team of expert educators and clinicians have done the heavy lifting by assembling the curriculum, tools and devices patients need for self-care. A Care Kit is a roadmap drawn with clinical best practices and adult learning principles, all at a 4th grade reading level.
When you give your patient a Care Kit, you
Win trust and credibility
Increase satisfaction and star ratings
Motivate and encourage
Drive understanding and self-management
Reduce readmissions and cost of care
---
Hospitals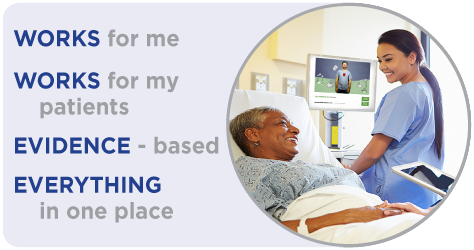 During the Visit
Use Care Kits and CareKitOnline™ to engage and teach your patients. You'll be assured they are more prepared for discharge. Use the included devices like the digital scale for HF patients, right at the bedside. The patient will have a model and then practice for success at home. One proven, comprehensive Care Kit program creates consistency and best practices among your staff.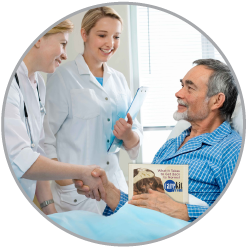 At discharge
No matter how many pamphlets you give or how much time you spend, patients complain they weren't prepared for home. They're right!
Old materials do not reflect the PATIENT POINT OF VIEW.
Patients disoriented from procedures, eager to leave, cannot listen well.
But patients can and will do far more than you ever dreamed possible when they have self-care materials designed from their point of view.
74% lower readmission rates
144% improvement in standardizing staff teaching time
96-100% patient satisfaction scores
The best names in teaching and community hospitals know from experience Care Kits achieve results.
Return to Top

---
Home Health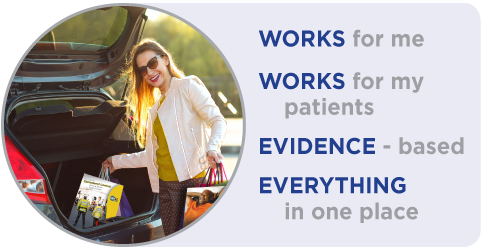 Prepare for the Visit
Trunk stock, simplified!
No more running store to store or making extra trips to deliver a missed item.
With a sealed Care Kit for each patient, you know at a glance everything is packed and ready to go – teaching plan included! Step by step visit plans make it easy to document in your electronic records.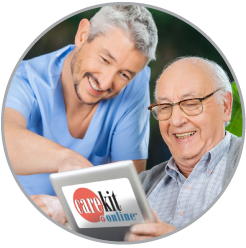 Care Kits are Unique
Care Kits are a differentator! Show them to discharge planners and other providers to win more referrals, especially from ACOs and MCOs. Fifteen years of comparison studies demonstrate Care Kits work:
OASIS and HHCAHP scores soar
Lapses in self-care,that lead to ER visits and readmissions, disappear!
Your CCJR and other bundled payment programs are differentiated
What's more, Care Kits continue patient care when telemonitoring ends. Care Kits stay with the patient – telemonitors don't. Care Kits deliver long-term, sustained independence because patients know what to do and how to do it.
---
Skilled Nursing Facility / Therapy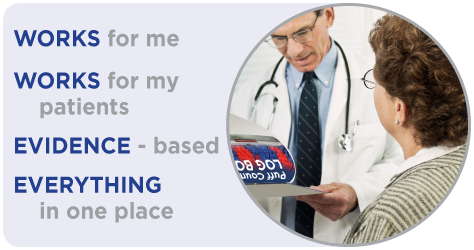 During the Visit
Give residents their own condition-specific Care Kit during their stay. As they recover, they can adopt the tools and self-care materials at their own pace with the oversight of your clinicians. Residents will be better prepared for success when they go home. Care Kit teaching materials creates consistency and higher productivity among your staff – reducing costs while improving outcomes.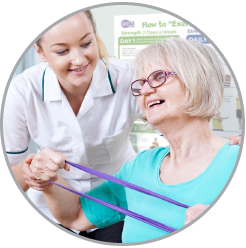 Differentiate Your Facility
Acute care hospitals expect the highest standards from their post-acute providers. Those facilities with superior outcomes and higher patient scores will gain more referrals. Added pressures such as readmission penalties and new quality measures are forcing SNFs to up their game. SNFs see better results with Care Kits:
Up to 74% lower readmissions
Reduction in ER visits and readmissions
A differentiated CCJR program
Higher patient survey scores
More referrals, guaranteed!
Care Kits keep reminding patients what you taught long after their stay.
---
Health Plans MCOs ACOs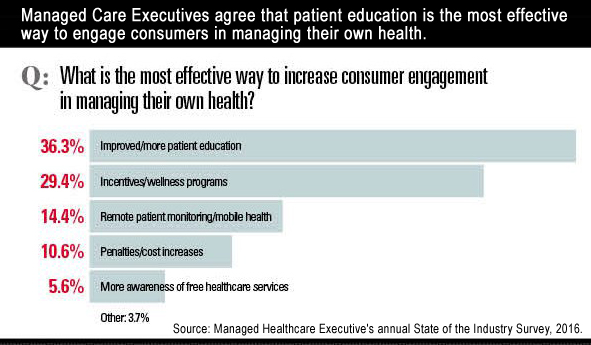 Proven to Engage Members
Care Management is under pressure to show results.
But pamphlets work no better for care managers than they do for discharge planners.
Telephone Coaching by itself, without effective materials, can be challenging. Members either resent the intrusion or become dependent.
Care Kits engage members because users recognize their own POINT OF VIEW in the kits.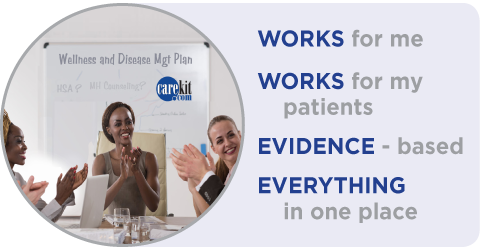 Demonstrated Results
Care managers increasingly are trained in "Motivational Interviewing," but old engagement materials often contradict this new style because they are dictatorial and condescending. By contrast, Care Kits allow case managers and members to share a common view of self-care for the care management process. Members are ready and willing to act and Care Managers know exactly what to teach and how to coach it.
The result?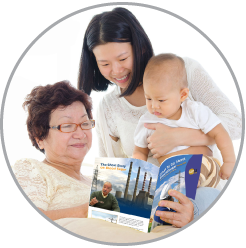 Improved HEDIS and Star Ratings
Lower ER rates, fewer readmissions
Higher meds compliance
Increased loyalty and retention
Improved efficiency of your Care Management team!
---
Employee Wellness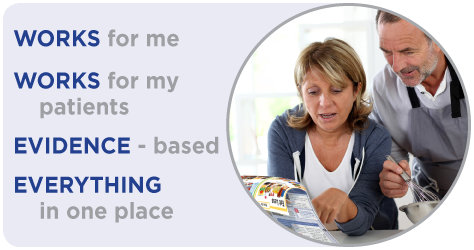 A Different Approach
No one doubts a healthy work force is more productive and loyal, but health programs can fail to be cost-effective and employee-friendly.
Workplace gyms, for example, are great, but it's hard to say they attract many people who are at risk for disease or wouldn't otherwise go to a gym.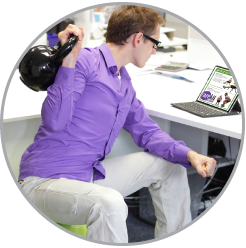 WELLNESS Care Kits aim at conditions that are precursors to disease, such as Metabolic Syndrome, Weight Loss, Cholesterol, and Stop Smoking the Natural Way.
Because the Care Kits come out of extensive research to define the USER POINT OF VIEW, they do not nag or talk down. Instead, employees and their families embrace lifestyle changes in the kits that integrate into their schedules at their own pace. "My husband lost 75 pounds and I lost 45" reported one employee. The result for employers who have used Care Kits has been improved cost and productivity:
Reduced overall costs by more than $56/pmpm
Decreased absenteeism
Improved communication between employees and their doctors
Increased employee satisfaction