Get the Most from Physical Therapy Care Kit
Sticking with physical therapy can be a challenge. So this Care Kit gives patients the information and tools to "Get the Most" from physical therapy. The Goals break down what to do BEFORE, DURING, and AFTER each session to maximize the results. Support tools include a Progress Tracker, Plan Reminder Board, and Protein Poster and several devices are included to help make therapy easier and more convenient: a water bottle, towel, exercise band, and hot & cold pack. This Care Kit complements any care plan.
---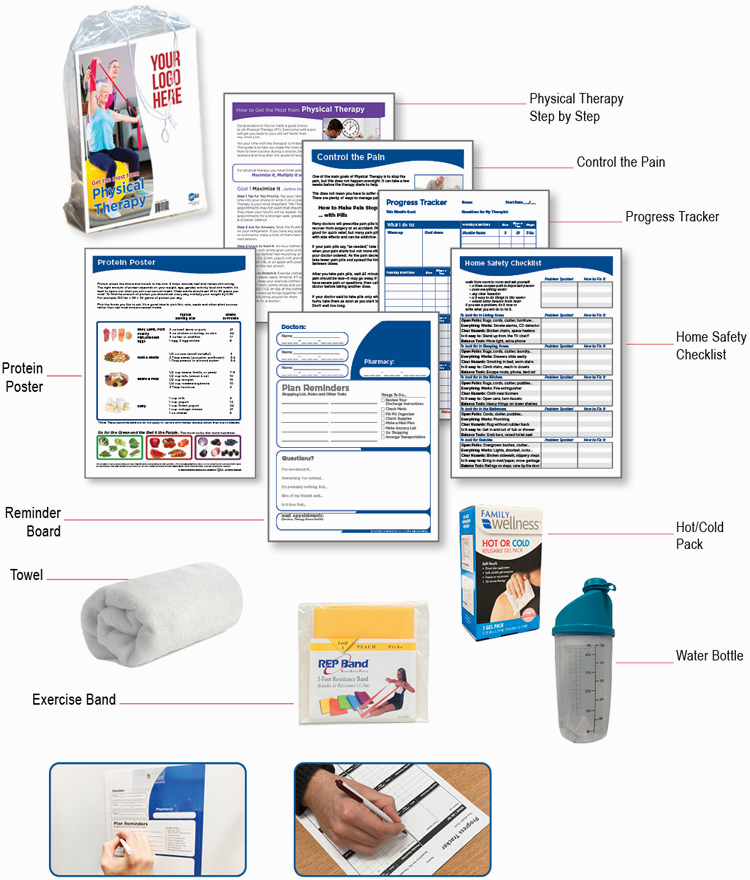 ---
For more information, call 1-877-CAREKIT or email us at info@carekit.com
| | |
| --- | --- |
| Physical Therapy Kit | #37750 |
Also available in Spanish
---
CARE KITS work for me!
"I had a fall and the doctor had a therapist come to my house. She gave me this kit on the first day and here I am, walking with you around my garden. I still use the water bottle and stretch band to keep up with my exercises."